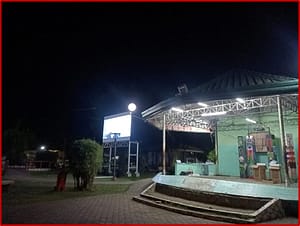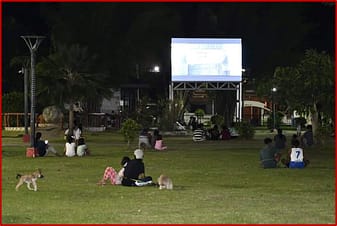 MUNICIPAL TOURISM OPERATIONS OFFICE ANNOUNCES!
August 18,2023 (Plaza Rizal, Glan, Sarangani Province)
"Free movie every night at the Plaza Rizal of Glan from 6PM-10PM
The newly installed LED wall of the municipality of Glan started its operation tonight, offering free movies to all Glanians and even tourists who want to experience watching movies for free at the plaza Rizal of Tourtown Glan.
This project was initiated by Mayor Victor James B. Yap, Sr. along with the Sangguniang Bayan Members of Glan headed by Vice Mayor Victor James P. Yap, Jr., to give additional entertainment to the people of Glan.
Tonight, Glanians gathered at plaza Rizal to watch this free movie and most of them were families who are very happy and thankful with this project.
Glanians, this is for us! Lets help in securing this LED wall.